Why Tom Brady Would be the Perfect Fit With Jon Gruden and the Raiders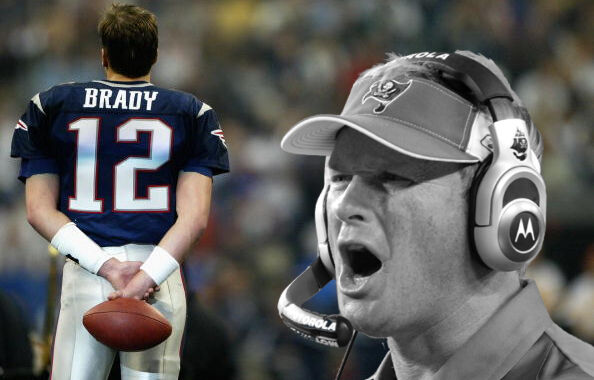 Jonas Knox:

"I'm not 100% sold on Jon Gruden being sold on Derek Carr, and the Raiders can get out of that contract for about $5 million at the end of the season... You're moving to Las Vegas and there's potentially going to be a quarterback available who just so happens to be the biggest star in the sport. I'm telling you, Tom Brady is going to be a Las Vegas Raider a year from now!"

(FULL Audio at Bottom of Page)
Listen to Jonas Knox explain to Jason McIntyre (Filling in for Chris Broussard and Rob Parker) why he thinks legendary New England Patriots quarterback Tom Brady could be in play to become a LAS VEGAS RAIDER in 2020.
Knox thinks the stars could align for a Brady-Gruden Super Team, with Brady's recent contract extension leaving a bit of trepidation with Patriots fan who were wondering why the deal gave both Brady and the Patriots such flexibility to move away from it after this season.
Knox says the 42-year-old Brady has his sights clearly set on playing till he's 45, and Raiders head coach Jon Gruden is going to find any way he can to remove himself from his dubious chemistry with Derek Carr, and start out their new era in Vegas with the greatest player in the history of the sport.
Check out the audio below as Knox says Brady in Vegas has all the makings for one of the most magnificent NFL storylines ever.